PAT | Fertilization I. Basic concepts of soil
February 21
|
8:00 am
-
12:00 pm

---
During the event, we will talk about:
Know the bases for understanding the components of the soil, its origin, microorganisms and conservation practices.
Fertilization as an agricultural practice, which seeks to complete the levels of nutrients necessary for the normal development of the crop, which the soil does not contain in sufficient quantity.
Major and minor elements and micronutrients.
The criteria for decision-making in the fertilization plan.
.
Who is it for:
Professionals and technicians from sugar mills.
Private technical assistants.
The variety of students in practice they must be linked to someone wit or provider (The quotas are limited)
Note:
training is Delivery to Italy takes one or two business days, with quota limited, which must be reserved by previously registering online.
Make your registration online through the registration form available on this page (Register now).
You will receive a confirmation email in which you will obtain a ticket with the (QR code) that endorses your registration.
Present the ticket (QR code) on the day of the training to register your attendance. It can be carried printed or on the mobile.
Exhibitor: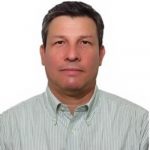 Luis Fernando Chavez Oliveros.
Pedologist
Cenicaña
---