PAT | Mechanization II. Post-harvest mechanized work
June 14rd
|
8:00 am
-
12:00 pm
---
During the event, we will talk about:
the implements and the action of each one in the plowing, of the soil in the work of fertilization and hilling cultivation.
Soil is a diverse natural resource in its composition, properties, and ability to withstand efforts and interact with agricultural implements, which varies according to its moisture status. The objective of tillage is to condition the soil for sowing, germination, root development and initial plant growth, ensuring the supply of water, air and nutrients.
Who is it for:
Professionals and technicians from sugar mills.
Private technical assistants.
The students in practice they must be linked to someone wit or provider (The quotas are limited)
Enrollment and registration process
training is Delivery to Italy takes one or two business days, with quota limited, which must be reserved by previously registering online.
Make your registration online through the registration form available on this page (Register now).
You will receive a confirmation email in which you will obtain a ticket with the (unit's QR code) that endorses your registration.
Present the ticket (QR code) on the day of the training to register your attendance. It can be carried printed or on the mobile.
Exhibitor: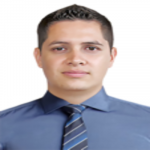 Pedro Francisco Sanguino Ortiz.
« PhD, Magister in Agricultural Engineering, Agroforestry Engineering. »
Mechanization Engineer – Agronomy Program.
Cenicaña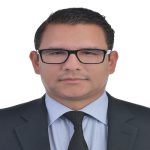 Samuel Andres Galeano Patino
CATE coordinator.
Cenicaña
---