Second cycle | mechanical harvesting training, module 4
June 15rd
|
7:30 am
-
4:30 pm

Methodology:
Six theoretical sessions of 8 hours each will be held on days 5, 12, 26 May 9 de June at the Cenicaña facilities.
Who is it for:
Heads of the mechanical harvest front, coordinators and/or supervisors of field design and/or quality supervisors of agricultural work.
Module 4 "June 9, 2023"
(1) Head of the Mechanical Harvest Front and (1) Mechanized Harvest Maintenance Coordinator.
4.1Importance of basic maintenance in harvesters.
4. 1.1 Hydraulic system – Basic knowledge of pumps and motors.
4. 1.2 Diesel engine system – Safety parameters.
4. 1.3 Electronic system – Calibration parameters.
4. 1.4 Rolling-caterpillar system.
4. 1.5 Fluid handling - features and specifications.
4. 1.6 Maintenance of the cutting system of the heart, base and cutting of the cane.
4. 1.7 Elevator maintenance and cane extractors.
Note:
training is Delivery to Italy takes one or two business days, with quota limited, No. de People: 28 ( 2 per Wit).

Facilitator: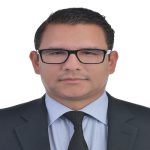 Samuel Andrés Galeano.
CATE II Macroproject Coordinator.
Cenicaña
---
---